ABOUT ORGANIC PEST CONTROL
Organic Pest Control is a family-owned business with over 30 years of experience in protecting South-East Queensland homes and businesses. Striving to maintain customer relationships and satisfaction, we provide our high-quality service to the Sunshine Coast, Caboolture, Brisbane and the Gold Coast. Our bio-degradable pest control products have been found to be deadly against almost all pests and what's more, they are safe for use around children, allergy sufferers, pregnant women, animals and even plants!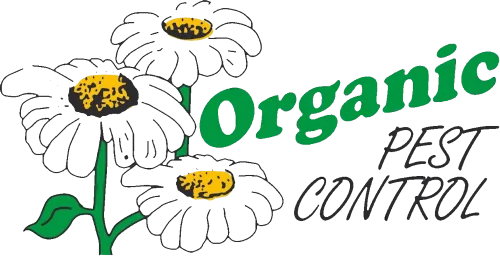 Our products completely safe for kids, pregnant women, allergic persons and animals.
Control the pests before they take control of your home! Call on our experienced team for using a professional pest control program tailored to suit your individual needs. Our fully trained and licensed technicians practice integrated pest management techniques and can identify, eradicate and control/protect from all types of pests and termites. In some cases with improved physical environmental conditions (ie,, improved sanitation, increased internal evaporation with increased sunlight, good ventilation, safe food and storage practices, sealing up cracks and crevices to reduce potential harbourages for pests, good working plumbing and drainage, sealed waterproofing and sealants, pet-food away at night, windows/pet doors closed, no unwashed dishes on a bench or even in the dishwasher, etc…) we can reduce the need for chemical reliance for a safer chemical-free environment.
General pests
At Organic Pest Control, our preferred products are a safe & effective means of pest control! We use a completely biodegradable product derived from the Chrysanthemum Daisy Flower, which is safe and at the same time very effective against cockroaches, spiders, silverfish, ants, fleas and a range of other pests!
Our treatments range from a full internal and external spray treatment (which is guaranteed for 12 months) to a simple baiting, trapping, monitoring program, for cockroaches only. No spray needed.
Of course, each job is different depending on the target pest, degree of the infestation, condition of the premises to be treated, environmental sensitivity to pesticides due to location or client, sanitation, etc… We have many different products and formulations at our disposal which our qualified technicians utilise to protect your home safely.
Timber pests
Organic Pest Control specialises in timber and in particular termite management. We can be protecting homes in South East Queensland for over 20 years. During that time we have protected hundreds of houses, houses, units, townhouses, garages, etc.. from termite activity/damage.
Our termite management programs normally start with an inspection of the property we are protecting then a treatment plan can be recommended depending on what your specific requirements are. ie, termite/timber pest inspections, full chemical treated zones/perimeter barriers, slab/penetration/collar protection, HomeGuard precision termite management installation, baiting/monitoring programs, reticulation systems, improved inspection access, termite management consultation, remedial treatments, direct nest injections and stump treatments, foaming treatments, dusting treatments, Term-seal treatments, etc… so please don't hesitate in booking an inspection for us to come and protect your home.